When Noël Kennel, the patriarch of the family, first discovered and started to explore the estate of Saint-Pierre les Baux, he noticed a magnificent cypress tree growing close to the house. He was later to learn that this illustrious cypress had watched over the land for almost a thousand years.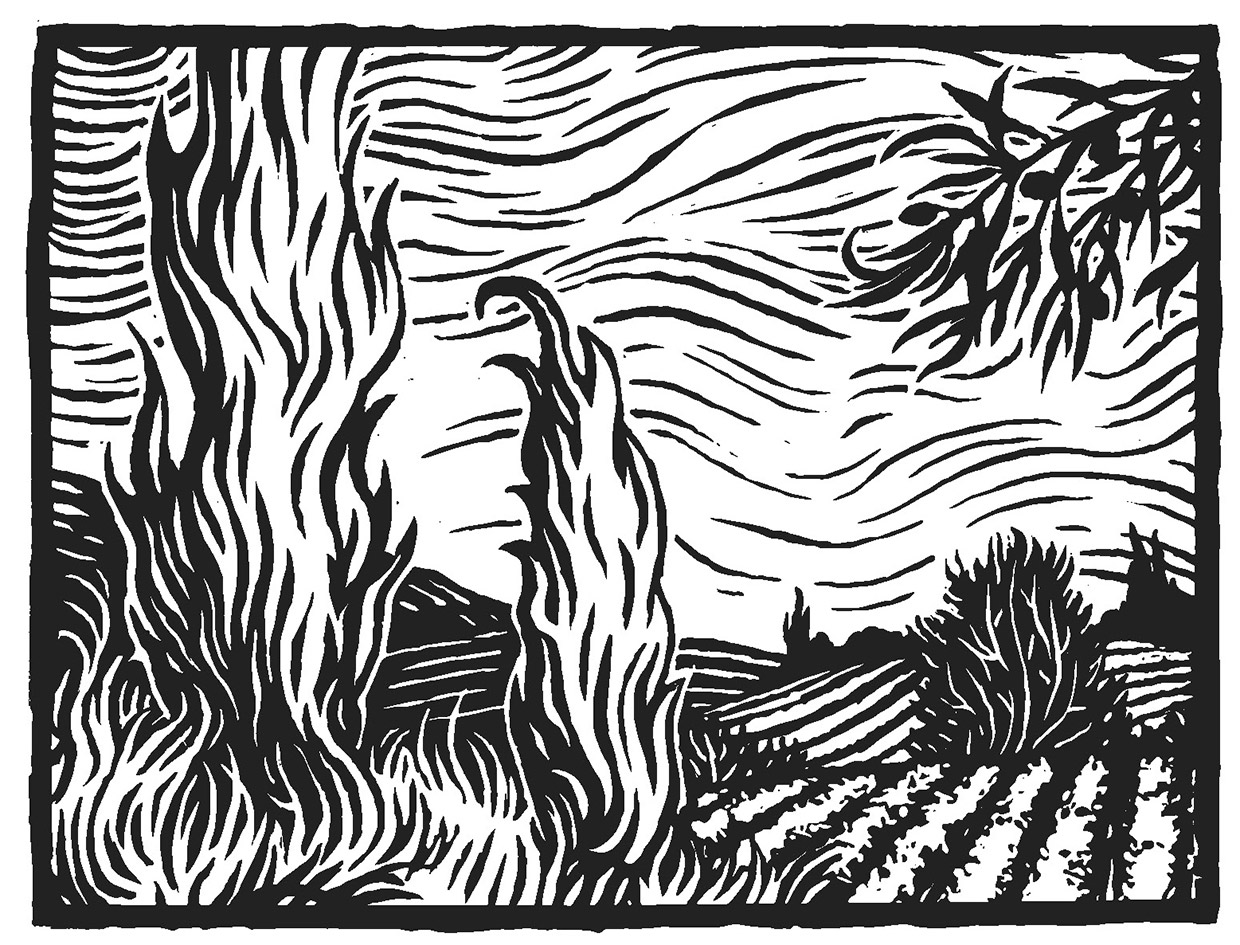 An ordinary cypress at Domaine Kennel de Pierrefeu, remarkable for its 24 metres in height, its 4.95 metres circumference (7 metres at the base), and above all its history, as told by Dr Cheylan: "When Dedons de Pierrefeu, prince of the Baux, left for the crusades (in 1096), he expressed his wish to donate land to the monks of Saint-Victor. On his return, safe and sound, he gave them the land at Saint-Pierre, which became Saint-Pierre des Baux, and the monks planted two cypresses in honour of their benefactor (…) They date, most probably, from the 12th century."
The first tree was destroyed by lightning in 1956, and the other was broken by a violent wind in December 1998.
A great cypress, rising out of the heart of the vineyard, like a megalith. A sombre monument, companion of the workers in the fields, silent witness to the lives of many generations. Its roots, its branches, guard the secrets of the surrounding countryside. The cypress of Kennel was an venerable statesman of 1,000 years of age.
It may have marked a corner of the monks' cemetery, along with its companion that was struck by lightning and perished in a storm in 1956.
Here, in Provence, the cypress is a symbol of hospitality, of the welcome that awaits at a nearby dwelling. It dances in the wind and majestically stretches up into the sky!
Our giant died in 1998, and we resigned ourselves to cutting it down in 1999.
But a new shoot appeared. The shoot of a tree that seemed to be of the same stock as our seigneurs of the earth. It is growing just a few metres from its deceased forebears, and we are caring for it with the greatest of love and attention. We even gave it a special name: Tui!